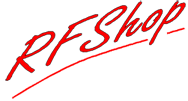 History of Beginning
RFShop was opened in July 2000 based out of Queensland by Peter Martin and Margaret West where it began selling custom made coaxial cables assemblies and connectors from within the family workshop.
The business grew to cover all things RF, including antennas, attenuators, amplifiers and most of all, custom coaxial cables.
In more recent history, RFShop has made a move from Queensland down to Adelaide, South Australia with David de Haaij taking the reigns from Peter in 2016.
With the move to Adelaide, David has expanded the business to a larger warehouse and office setup to more precisely and efficiently manufacture and dispatch the quality product from RFShop.
The business has also been expanded with several new personnel, Annika and Dany in the accounts and online team and Kym in the workshop.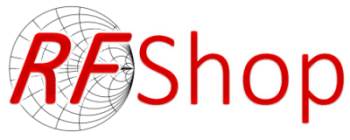 Our Mission
To become an industry master in the supply of budget friendly, high quality coaxial solutions to Australian and New Zealand customers.
RFShop is more than a cable manufacturer, we can make custom coaxial cables to your needs and requirements from the wide range of connectors and cables we have.
Our Vision
We here at RFShop distinguish ourselves from our competitors by offering prompt and friendly service, competitive prices, technical assurance and creative new solutions.
We are able to achieve all of this with our skilled technical backgrounds, local knowledge and close proximity to our great and loyal customers.
David de Haaij
Managing Director
RF Engineer
Dany Chea
Administration Manager
Kathy DiFabio
Sales Admin
Cadle Brickhill
Project Manager
RF Specialist
Uditha Fernando
Assembly Worker
RF Specialist
Annika Altmäe
Executive Assistant
Marketing
Local Australian Support
With our offices here in Adelaide, South Australia we can more closely support our customer base if and when they need it.
High Quality
We use high quality components, local manufacturing, quality control and testing to provide top of the line product.
Fast Delivery
Standard delivery is 3 business days, for urgent enquiries contact us as we are also able to courier overnight.
Customer Care
We have local staff available from Monday to Friday 9 am to 5 pm ACDT to assist with any issues.
Over 3000 Satisfied Customers
We have a loyal customer base ranging from hand radio operators to large government clients that respect our quality product and service and continue to order from us for these reasons.